mellowness
A great event is coming! Artistic Loft gallery will host new works by Jan Pruski. What to expect? I have a feeling they are going to be very mature. Mature as in temperature, succulence and colours. I am not referring here to Jan himself, nor am I attempting to define a period in his work. These works are ripe like fruit in the fall that hasn't been picked too early but was left to ripe in the sunshine. Art ready to be enjoyed in its best moment, matured to perfection like a bottle of excellent wine covered with patina. I perceive these works as replete, exuding fulfilment and luring the viewer to contemplation. A safe harbour for souls in emotional turmoil. These works evoke desire so don't fight it!
I wish you only pleasant experiences,
Małgorzata Żółtowska, exhibition curator
The exhibition opens on Thursday, 16 February at 6pm. You can visit Artistic Loft, 16 February-18 April 2017.  
about
Jan
…for a few words about him and some pictures do look up our website.
read more
The .
banquet
After the meeting with Jan, do stay for dinner in Galery 69 restaurant. No table booking required, the dinner is banquet style. The idea is to talk about Art, share the experiences, meet other soul mates (may oh may, and there will be soul mates galore!), drink wine and have some delicious nibbles. Galery 69 restaurant will be serving goodies complementing wine and vodka- you certainly may expect our curried herring, smoked trout tartare and farm cheeses- all served on one platter to be shared.
FREE NIGHT
A room with Jan Pruski's work. Oh, yes, the hotel is an integral part of our living Art Gallery. I would like to encourage the guests who are coming from far away to see the exhibition and enjoy the opening to contact the reception as we have prepared a special offer for you. If you book the room for the weekend, Friday to Sunday, we shall give you Thursday night free. A room with Jan's work, of course. Contact us on the phone or email, please.
The skating ring (i.e., the lake) is frozen solid and there will be no shortage of ice till March, which means vast space for skating and walking-the skates are already razor sharp and waiting!
WINE
It is an undisputed fact that wine aids the artists in their creative endeavours and the wievers in contemplating the works of art. Sommelier's `Corner: Mr Krzyś, our sommelier, shall offer you with alacrity the treasures from our cellar- wines from all corners of the earth, from Spain and Chile, sophisticated or unfussy, fit for any palate and pocket. A toast to the artist!!
&WATER
---
The relation
---
The exhibition was opened in the presence of a group of respectable art admirers. The atmosphere was warm and friendly, thus, quite uncharacteristically for openings, the guests felt free to discuss their emotions, or the lack of thereof, what they liked or did not understand at all. Once again, for us, the artists, it was a confirmation that art is truly an elite notion not for mass consumption. So we drank in the succulent colours of Jan's new creations and engaged in discussions on the ephemeral. We brooded on the fact that inspiration has a separate existence and lucky is the person who manages to 'domesticate'it. Henryk Cześnik claimed that the main picture was inspired by the very piece of copper sheet worked into it and insisted that if Jan Pruski had not decided to build his house with his own hands he would not have got this particular copper sheet, thus the picture would not have been created, ditto for the other ones. Inspiration is definitely a must, but fate should not be neglected- all these meandering paths we walk every day. And as the exhibition is entitled 'Patina'should the pictures be buried and forgotten for a while so that they can gather more of it? Henryk, my dear, of course we could bury them but do we literarily want to see the patina? Is imagination not enough? And envision someone indignantly remarking that they could get dirty, and what then? And as we indulged in these half serious half playful musings two paintings got sold for a pretty serious sum.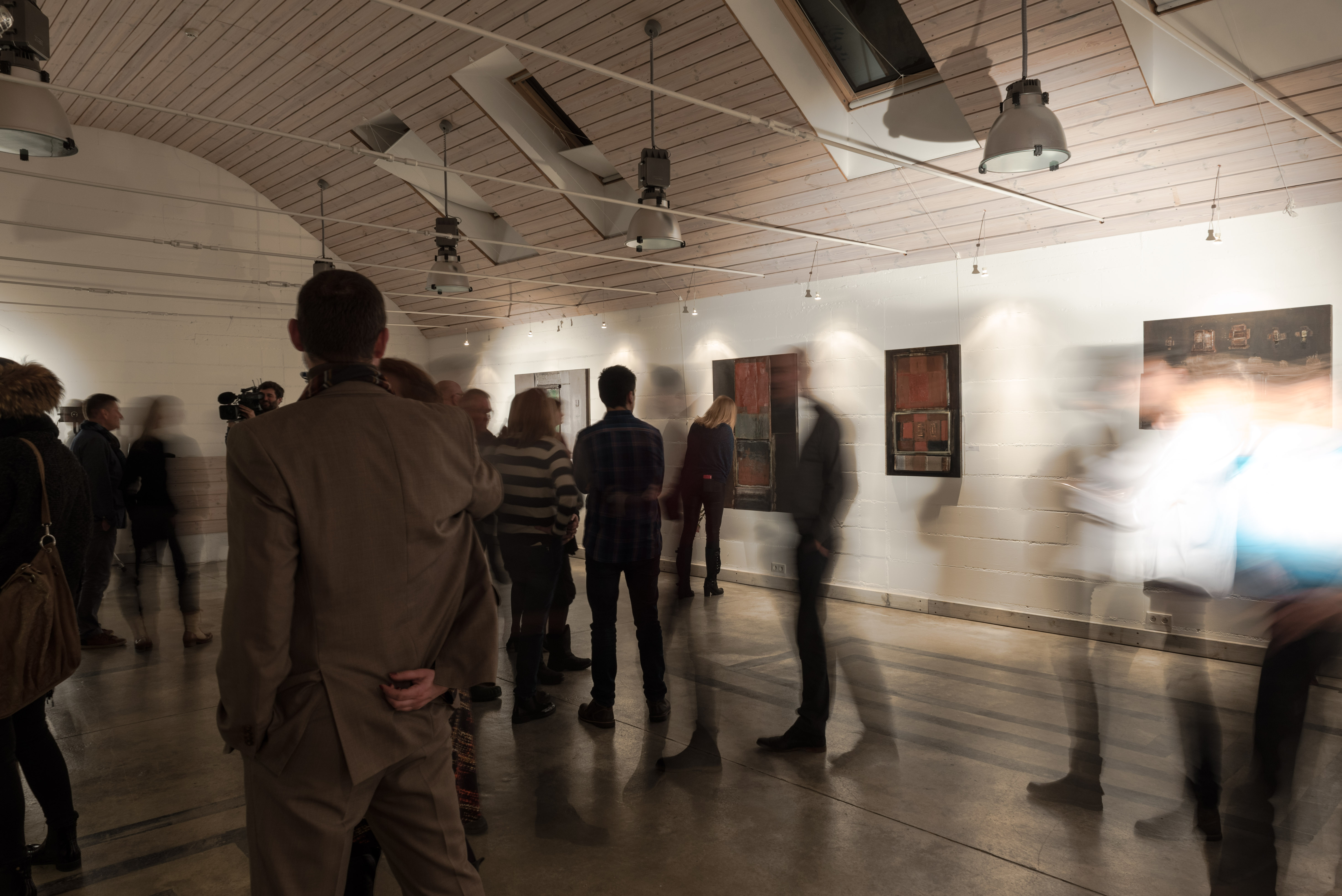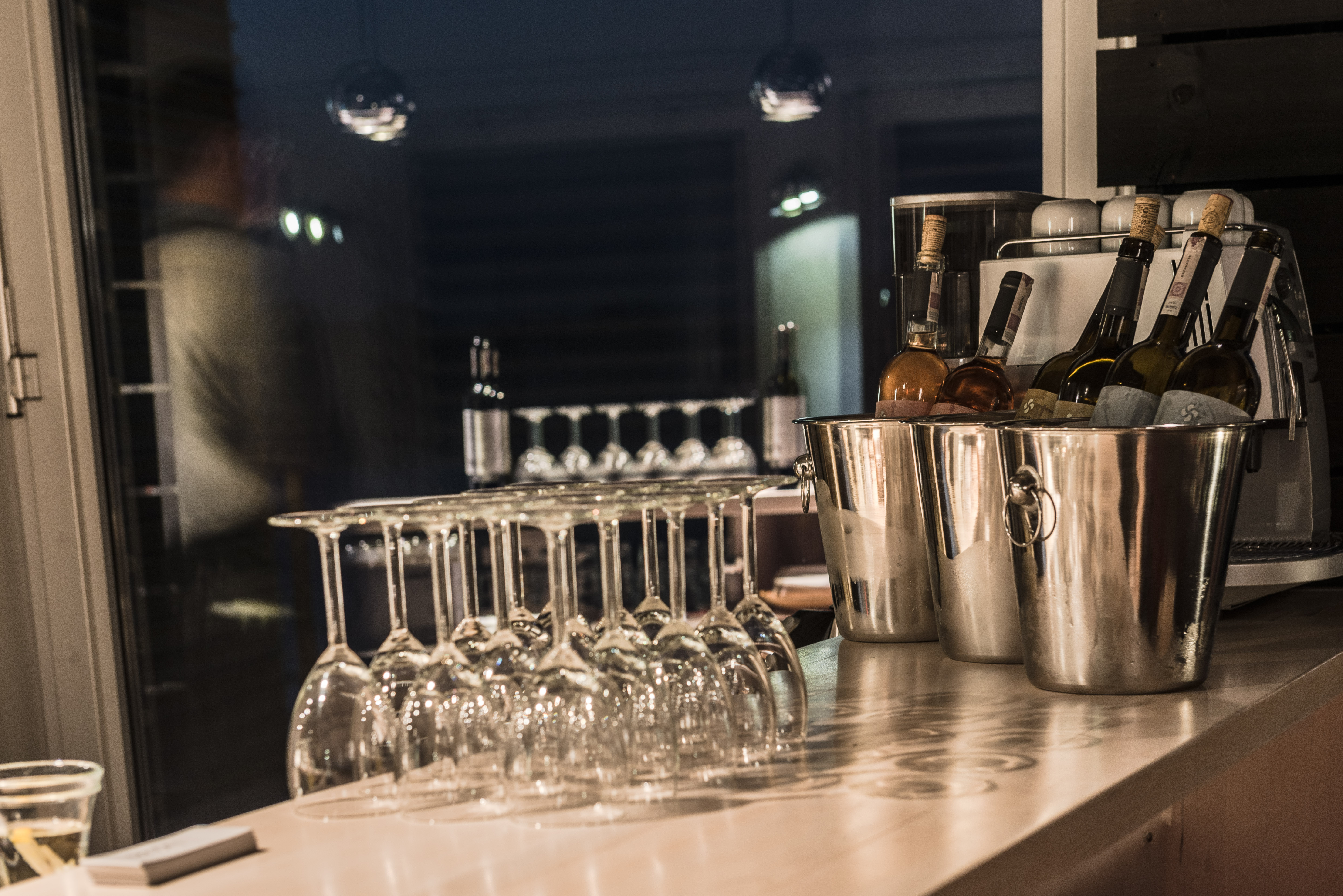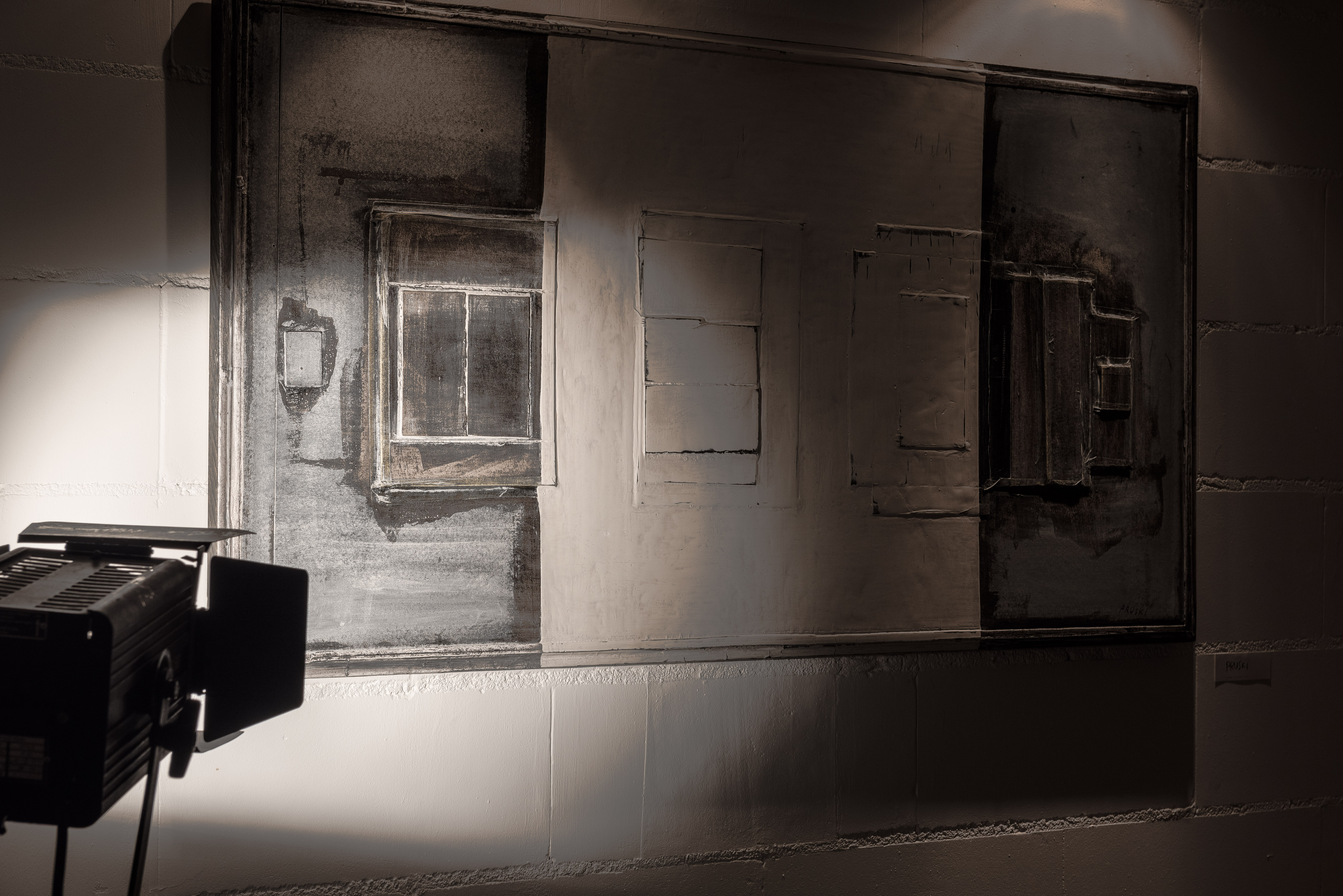 ---